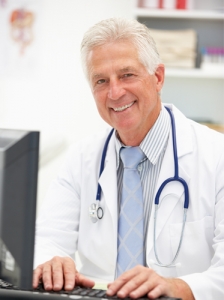 Lets face it.  Every type of business is different, but in the case of the Medical industry, government regulation, insurance company requirements, and the very nature of the Medical (office) creates a higher standard for all of the medical industries support organizations.  Prodigy was started with the medical industries needs in mind. Medical practices must be able to maintain a stable,secure and redundant  network environment,  while growing to meet the needs of an ever-evolving industry. Because of our vast industry experience and expertise, Prodigy Information Technology will assist you with all your IT needs within your medical practice, from soup to nuts, we have the recipe for your IT success.
Solutions Overview

Complete support and solutions for your practice
24/7/365 remote monitoring and repair
Software managment and upgrades
EHR selection, implementation and EHR support services
Virus, spyware and security protection for all computers and servers
On-site, remote and phone / help-desk support 24/7/365
Discount hardware and software

Medical Device Experience

PAC Systems
Ultrasounds, echos and nuclear imaging
Radiation oncology equipment
Pinnacle and Linac systems
Dolbey Fusion
And many others.

 
We are your very own IT Department for your medical practice. Depend on Prodigy IT to handle any technical challenge to  answer any question, and to consult with you on future medical IT needs — from interfacing with medical equipment, to spy-ware protection, to HIPAA compliancy.  We are also EHR experts, having written our own EHR software in the early 2000's, and can provide guidance for you in the vendor selection process.  We will help you assess each office relative to the needs of your office, your staff, and your patients. Prodigy can be your main point of contact for all your IT, HER, radiology imaging support.