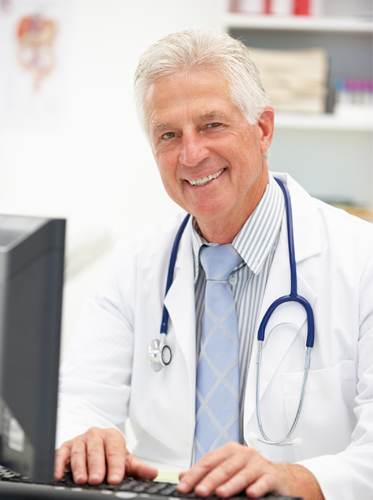 Medical Practice IT Support
Prodigy Information Technology is a leader at the forefront of Medical Practice IT management. Prodigy takes the work and worry out of supporting the technology needs of  medical practices. Whether your EMR/EHR is served from your office or  cloud based, Prodigy offers hassle free, comprehensive IT support solutions that will save you money and reduce your technology TCO. In medical practices, staff members often wear multiple hats. With Prodigy as your technology partner we'll wear  the IT hat. Prodigy is  your IT team member who works with you, your staff,  your EMR/EHR and any other technology vendors. We not only solve we resolve your IT problems EVERY DAY! With our experienced and knowledgeable staff we can implement long term, problem free solutions that make your medical practice run smoother and help you provide better patient care .
Prodigy is your resident expert in Medical IT.
Why Prodigy for Medical IT
Prodigy began as a vision by it's founders to make medical IT  easier, more efficient, and more cost effective for medical practices.  It's why we exist.  Our technical expertise with EMR/EHR and Radiological imaging makes ProdigyIT the intelligent choice when picking a technology partner.
Prodigy will make your life easier and here's how
We will help you lower your IT costs and reduce your technology TCO

We will help your staff utilize your office technology more efficiently and effectively.

We will keep your IT systems safe, secure and virus-free

We can remove your IT headaches

And so much more
Want to have peace of mind and save money on IT?
Get started today with a FREE consultation - 813.333.2327
Contact Us