Most small medical offices and small businesses struggle to maintain their networks adequately, simply because there is probably one person who manages that network, as well as other tasks in the course of a typical workday.Prodigy's Managed IT services ensure that your  network, your computers and hardware, and software run smoothly and efficiently. Our staff of seasoned IT professionals will proactively monitor your network and it's essential systems and respond quickly at the first sign of trouble.
Prodigy provides a wide range of vital IT services. We provide laptop, desktop, server and network management services to medical imaging and small to medium sized businesses so you can focus on growing your business.Using Prodigy as your Managed Service Provider offers you the opportunity to reduce the pressures, aggravation and costs associated with trying to manage your IT yourself, allowing you up to focus on your core business objectives-generating leads, growing your sales and  keeping your precious customers happy.
Faster response times because of breadth of staff
Quicker resolutions to software or hardware problems because of our depth of experience
Employs additional resources and tools such as remote access software, help desk systems to track issues, reporting systems, etc.
Fixed monthly expense which allow you to stay within your IT budget
Pro-active maintenance and anti-virus software
Support, Monitoring and Maintenance is proactive
Broader range of technology skills sets and experience
Can scale as you grow
.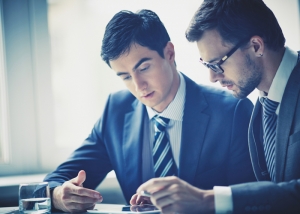 A managed service provider offers services that include, but are not limited too:
Remote Network Monitoring
Remote System Support
Constant monitoring and updating of Software Patches
Computer Virus/malware software Installation & Monitoring
System Maintenance & desktop/server/network Tune-ups
Consultation with our staff on Microsoft Office software
Disaster Recovery and Business Continuity Services
IT Strategy Consulting Services
Help Desk Services
Get started today with a FREE consultation - 813.333.2327